New Year. New me. OK, steady on now. Let's not get too ahead of ourselves…
One thing we're slowly but surely preparing to get on board with is that mystical land of confusing machines and angry men in unnecessarily tight shorts. We're sure we overheard someone calling it a gym-nay-see-um once? Well, anyway, that's where we're headed to.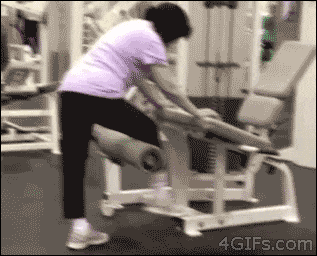 And before starting any new challenge in life, we want to be as prepared as we possibly can be. Which is why we've got our 'active wear' at the ready and our flash new neon gym bag waiting to be filled with 'essentials'. Yeah, we didn't know this was a thing either, but now we're born-again gym bunnies, we've been made aware that certain things should be kept in your gym bag AT ALL TIMES. And if it all gets too much, use it as an everyday handbag and it'll look like you've either been to the gym or you're just on your way there...