Get out of the festive funk with a top-to-toe refresh. Here's your 'heads, shoulders, knees and toes' way to a more rejuvenated you. Don't think of them as resolutions but as treats to self.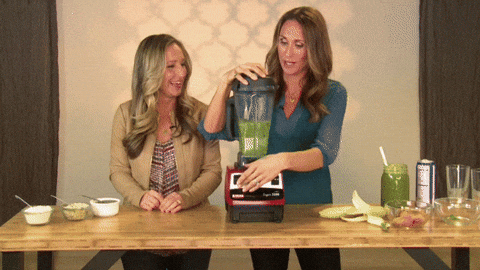 Partied-out hair needs a replenishing treatment. Reach for Hask Argan Hot Oil. The heated application means the hair cuticle expands so moisture can reach the hair shaft – in other words, hello hydration! Free from sulphates, parabens, phthalates and other nasties, it's a luxurious experience that helps heal hair and doesn't break the bank.
Like most of the population, you've probably made an effort to start a fitness regime. After all those burpees, your shoulders might be in need of a good soak right now. Try Dr Salts 100% Dead Sea Muscle Therapy Bath Salts. The high concentration of natural minerals is said to help heal muscles, but if nothing else, the salts dissolving in hot bath water feel nice and tingly.
Whose knees, elbows and shins aren't dry as a husk come January? Vaseline Cocoa Radiant Body Butter is a bargain buy and easy to add to your daily routine. It smells so darn good, too. And when you see the life it brings back to your dry bits, you'll be praying for the end of tights weather.  
Sure no one will probably see your trotters until March (at the earliest), but doesn't it get your goat when you can feel your dry heels snagging on your tights or brushing up against your bare skin? *shudders* Superdrug Rapid-Pedi Electronic Foot File is a whizz at removing dry skin in minutes – no sloughing away with a pumice stone needed.
When will brows cease their reign? Certainly not in 2018. If you've got straggly strands rather than bushy beauties, make GOSH Growth Serum Brows a new daily resolution. The proven and effective SymPeptide® XLash formula stimulates the natural growth of brows in mere weeks. Start using it now to get your best brows ever.
We'll admit it, caring for your ears is a tenuous link. But bear with. Hands up who's had a dramatic amount of hair cut off? You might be in need of new styling products for your newly chopped-to-your-ears look. Say hello to Fudge Urban Powder Styler. The dry fine powder creates instant texture and control, and provides lasting style without stickiness.
Dry lips are a common January complaint. Luckily e.l.f has come up with a genius on-the-go solution. Its Lip Scrub Exfoliator in Mint Maniac can be applied like a lippie. The sugar stick, infused with vitamin E, shea butter, avocado, grape and jojoba oils, nourishes, protects and gently exfoliates. Mwah.
We're talking specifically blackheads on the nose. Why not make it the year you discover the BaByliss True Glow Sonic Skincare System cleansing brush? Use it alongside your normal routine to help (literally) shake out daily impurities from pores (see ya later, blackheads) and enhance the absorption of your skincare products. It also claims to deliver a 30% visible reduction in pore size. Get in.