Hands up who's spent time (and money) grimacing in front of the mirror while your barber proudly shows you a men's haircut that puts you more in mind of an outgrown Brazilian wax than the cool Peaky Blinders-inspired Cillian Murphy 'do you wanted? Getting the right haircut can be tricky, so follow our dos and don'ts to ensure you always walk out happy.
Hairdressers may use a lot of terms you're not familiar with, so here are some of the most common…
Asymmetrical: a cut that is different on each side.
Fade: when hair gets gradually shorter and shorter until it's cropped to your scalp.
Layers: a cutting technique that alters the thickness of your hair. It can be used to disguise thinning or to thin out unmanageably thick hair.
Undercut: the back and sides shaved to your head.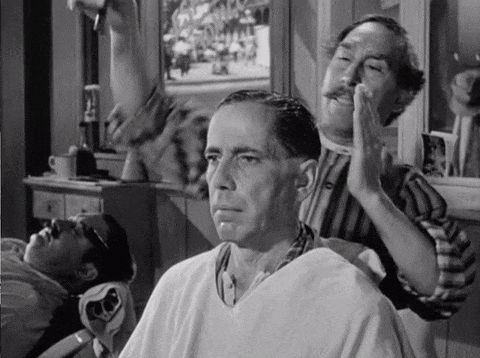 DON'T be embarrassed to show your hairdresser a picture of the haircut you want. Whether it's that tousled Harry Styles look or Loyle Carner's fade, get a shot of the new hairstyle that you have in mind on your phone, so you and your hairdresser are working from the same page.
DO be realistic – about both your hair type and how long you like to spend on your hair. They're hairdressers not magicians, so Bradley Cooper's thick, wavy, swept-back style won't work if your hair is fine and dead straight, and a style that needs 10 minutes to get into shape probably isn't for you if you're a wash-and-go type.
DON'T just walk into the first hairdressers you see. Ask friends whose hair you think looks good for recommendations, or read online reviews.